Historic Downtown Fort Myers River District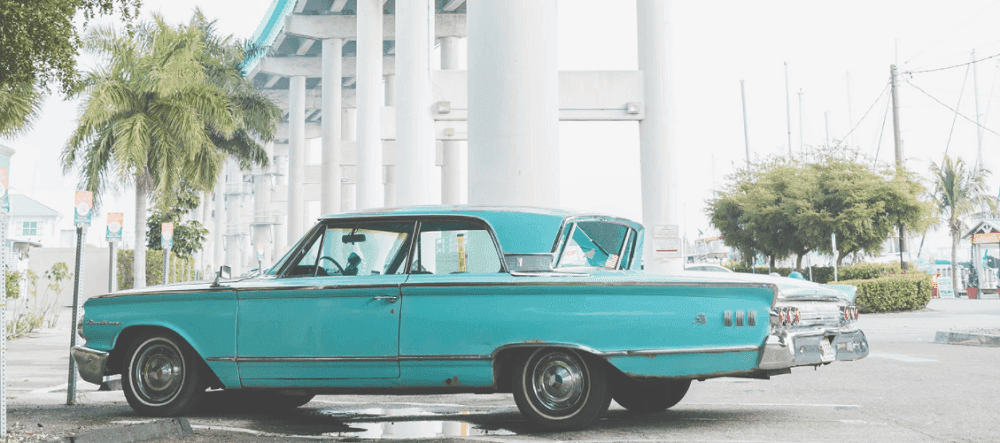 The Historic Downtown Fort Myers River District is a hidden jewel on the waterfront and something that locals are very proud of. When you visit this area, you see this recently revitalized area rich in both culture and history. It perfectly combines fun and uniqueness to represent Florida and the quintessential Floridian. When planning a day out in downtown Fort Myers, go prepared with a list of the best attractions, an account of the choicest restaurants, and an understanding of the historical background that gives Fort Myers so much character and beauty.
This list was compiled from our local staff's suggestions on their favorite places to eat in Fort Myers. We asked our team to gather the best restaurant recommendations from their friends and families. This list isn't complete, but we hope that our "Best of" Fort Myers restaurants will help you find a new favorite. If there's a restaurant you'd like to see included on this list, please reach out and let us know! We'll be happy to give them a boost!
Edison Theatre
With a warm and welcoming climate, almost any time of year is an excellent opportunity to visit downtown Fort Myers, Florida. Known as the City of Palms and the location Thomas Edison built his home and laboratory, Seminole Lodge, Fort Myers represents both the lessons of the past and the promise of a bright future. The Edison Theatre, which can be traced back to the early 1940s, stands as a true Fort Myers icon.
In the River District at the corner of Main and Hendry, the Edison Theatre was the heart of an up-and-coming neighborhood. It became a destination and source of enjoyment that helped shape the solid neighborly culture Florida enjoys today. Stroll by, and the classic architecture and stature of the building make it a perfect photo opportunity.
Edison Ford Winter Estates
The Edison Ford Winter Estates is one of the most valued stops to make in Fort Myers. Get outside and walk along the more than 20 acres of historic homes and gardens. Take in the tower ficus trees planted by Edison, Ford, and Harvey Firestone that still stand tall in the Fort Myers sky as a reminder that our actions today have lasting consequences for future generations. The gardens have over 1,700 plants representing more than 400 species from six continents.
Marvel at the preserved 1928 Edison Botanical Research Laboratory. Designated as a National Historic Landmark in 2014 by the American Chemical Society, the laboratory is a national treasure. It is the only site in Florida to receive this honor and distinction.
For a total dose of history, enter the museum. It is 15,000 square feet of recently renovated and air-conditioned exhibits. It'll give you reprieve from the Florida heat and treat you to thousands of well-preserved artifacts with a wealth of opportunities for visitors to learn about both Edison and Ford. See phonographs and historical pictures, and learn about Edison's connection to rubber.
The Butterfly Estates
Head over to the Butterfly Estates for a much more eco-friendly take on estates. This conservation effort, situated in Gardener's Park at 1815 Fowler St., is a unique destination centered on preserving the native species of butterflies in Fort Myers. The 3,600-square-foot conservatory is open year-round in downtown Fort Myers and is a beloved attraction that must be experienced. The carefully monitored breeding program is also a great learning opportunity for visitors to gain firsthand insight into a butterfly's life cycle and serves as an eye-opening experience to the importance of protecting the environment.
The Standard
Many Fort Myers restaurants downtown will help keep you fueled as you take in the sights. Few are as sleek as The Standard. Located in the heart of downtown, The Standard raises the bar on quality dining by serving made-from-scratch meals with the highest quality ingredients. Owned by a pair of brothers with over 50 years of culinary experience combined, The Standard brings you excellent service and an array of flavor combinations to excite your palate.
If you go for brunch, order the chicken and waffles for a classic crunch of warm juicy goodness that will fill your belly for the entire day. Their dinner menu contains diverse flavors, varying from black bean burgers to cilantro-lime Mahi to beef short ribs. Their varied menu pairs well with their vast selection of wine and drinks. Go hungry because their servings are generous.
Farmers Market Restaurant
For a flavorful delight and a taste of history, visit Farmers Market Restaurant. As one of the oldest restaurants in Fort Myers, it serves home-cooked comfort food using recipes handed down over several generations. Opened in 1952, they've been filling plates with American-style food and fine Southern cooking. They serve breakfast and lunch Monday through Saturday. Visit here for their healthy servings and warm atmosphere. Menu items include eggs and grits, biscuits and gravy, creamy shrimp and grits, baked chicken, and broiled fish.
Dinner items are available Friday and Saturday when they close at 7 p.m. You can even order online and pick it up to enjoy your meal at home. As the longest-running restaurant in Lee County, it is a must-try.
Lighthouse Waterfront Restaurant
You can't visit Florida without talking about the seafood and trying some. For the best seafood in downtown Fort Myers, head over to Lighthouse Restaurant. Their fun, relaxed, and inviting atmosphere is a splendid choice for fine or casual dining with no reservations required. The restaurant overlooks the entrance to Connie Mack Island, and their outside seating provides diners with an unforgettable view of nature. See exotic wildlife, watch the colorful and spectacular Florida sunsets, and awe at the million-dollar yachts sailing away. Don't leave without trying the lobster tail.
Experience The Best Fort Myers Has To Offer
Like most Floridians, here at Fort Myers Mitsubishi, we are proud of our heritage and look forward to the bright future we continue to build in Fort Myers. We offer quality service in a friendly and welcoming environment, typical of what you would expect from a valued establishment in Fort Myers. Meet with our friendly staff for all your Mitsubishi needs. Share what you think of our list of restaurants to visit and things to do in downtown Fort Myers. Did we miss your favorite historical site or place to grab a bite? Come by or leave a message and let us know. We'll be happy to include your suggestions on our list.