Top 8 Breweries in Fort Myers
Luckily for craft beer fans, there are some great local breweries to visit in the Fort Myers, Florida, area. If you want to try a new location and you're not sure where to start, the team at Fort Myers Mitsubishi created this list of the top eight breweries in the area. Check out the guide below, where we've highlighted some of the features or specialties at each brewery.
Big Storm Brewery

Big Storm Brewery in Cape Coral features over 20 craft beers on tap with choices including light, hoppy, malty, Belgian, dark, and sours. The craft beer brewery, which started in 2012, now has four taprooms in Florida. Big Storm takes the Sunshine State reputation to heart and creates original craft beer like the Bromosa Tangerine IPA, which contains all-natural tangerine puree in its ingredients.
The Cape Coral location is an enjoyable hangout, with live bands every weekend. The brewery has a full-service kitchen and a full drink menu in addition to the craft beer list. Customers appreciate the exceptional customer service and welcoming atmosphere of the brewery, and the outdoor patio is an ideal location to soak up the sunshine while sipping on a beverage.
Crazy Dingo Brewing Co.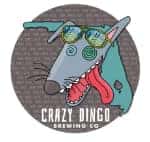 In the heart of Fort Myers, you'll find Crazy Dingo Brewing Co. This craft brewery focuses on creating small batches so their tap list changes daily, even over the course of the day. Unlike many breweries, Crazy Dingo doesn't have a signature brew but instead focuses on creating a constant diverse selection of unique new beers. Some customer favorites include the Dingo Hard Seltzer, which is a gluten-free blueberry hard seltzer, and the Kulmbacher Pilsner, a rich German Pilsner beer.
Crazy Dingo Brewing Co. hosts live music regularly and a variety of local food truck offerings on the weekend. Found on the grounds of Southern Fresh Farms, this family-friendly setting has farm animals for the kids to visit. Partnership with the farm provides fresh ingredients grown onsite for beer production. The brewery is also dog-friendly, making this a wonderful weekend outing for the whole family, including Fido.
Coastal Dayz Brewery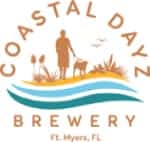 As a downtown brewery in Fort Myers, Coastal Dayz Brewery is called the happiest brewery in the world by some fans. The chill vibe and beautiful setting offer guests a wonderful place to relax and share beverages. The outdoor patio is dog-friendly and has shaded tables for day or night sitting. The microbrewery has 16 taps and features several consistent beers like Seaz The Day Hazy IPA or Coastal Vibez, an orange creamsicle ale, and has many specialty beers available daily. Food vendors serve regularly inside the brewery, and guests are welcome to bring food in or get it delivered.
Fort Myers Brewing Co.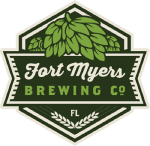 Fort Myers Brewing Co. is a pet-friendly, kid-friendly brewery that features 25 different beers on tap every day. The brewery also makes spiked seltzer for non-beer drinkers and features cider, wine, and many additional beverages. Fort Myers Brewing Co. is a great place to get social and spend time with your friends, and it offers music and weekly events and food trucks that provide a variety of dining options for guests. You're also welcome to bring in your own food when you visit the brewery.
Point Ybel Brewing Company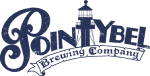 Point Ybel Brewing Company, established in 2013, is named after the Point Ybel Lighthouse on Sanibel Island. The passionate owners take crafting beer seriously and brew beers they're proud to serve, as proven by the many statewide and local awards the company has won. Point Ybel brews IPAs, stouts, German beers, and sour ales.
The brewery often has live music and a fun ambiance that quickly converts guests to regulars. Some of their unique tap beers include a pineapple sour ale called Who Lives In A Pineapple Under the Sour and the sweet, popular dessert-like beer called The Full Breakfast Stout, which includes ingredients like Madagascar bourbon, vanilla beans, and locally roasted coffee beans.
Palm City Brewing Co.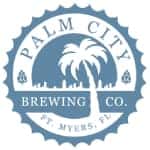 Ryan Bowen spent hours brewing recipes in his garage until his dream took the shape of the Palm City Brewing Co. This craft brewery features over 15 rotating flavors of IPAs, pale ales, sours, and specialty beers on tap. Their unique beer selections include Hazify and Last Laugh IPA.
The daily specials and food trucks help make this a terrific hangout for craft beer fans. Daily specials include Taco Tuesday, Beer and Burger Night on Wednesdays, weekly trivia, and other special events. Sunday is a family fun day, so you can bring the kids out and enjoy some social time in the sun at Palm City Brewing Co.
No. 3 Craft Brews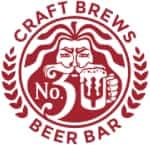 Visit Cape Coral and stop in at No. 3 Craft Brews, named No. 3 because beer is the third-most-popular beverage after water and tea. The friendly staff at No. 3 Craft Brews is happy to walk new craft beer fans through discovering new favorite selections, and they delight in sharing their knowledge and passion for craft brews. The brewery has 13 rotating drafts and offers a variety of over 250 different cans and bottles. In addition to their great beer selection, No. 3 features weekly events like karaoke nights. Guests are welcome to bring in food to enjoy with their draft beers.
Botanical Brewing Co.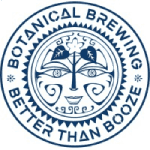 For a distinctive brewery with alcohol-free offerings, Botanical Brewing Co. produces stress-relieving teas, including kava and elixir. These herbal alternatives to alcohol are delicious and relaxing. The plant-infused sparkling tea brews are available on tap and in cans to bring home. The brewery is a wonderful destination for hanging out and features many special events, including open mic Mondays, family fun days, frequent live music, and other seasonal celebrations.
The team at Fort Myers Mitsubishi is happy to share this list of the top eight local breweries with the community. How did we do with the list of the top breweries in Fort Myers? Which is your favorite brewery? If we left it off the list, let us know so we can be sure and add it to a list in the future. Before you head to the next brewery on the list, we invite you to come in and check out our lineup of great vehicles.