Top 8 Restaurants in Fort Myers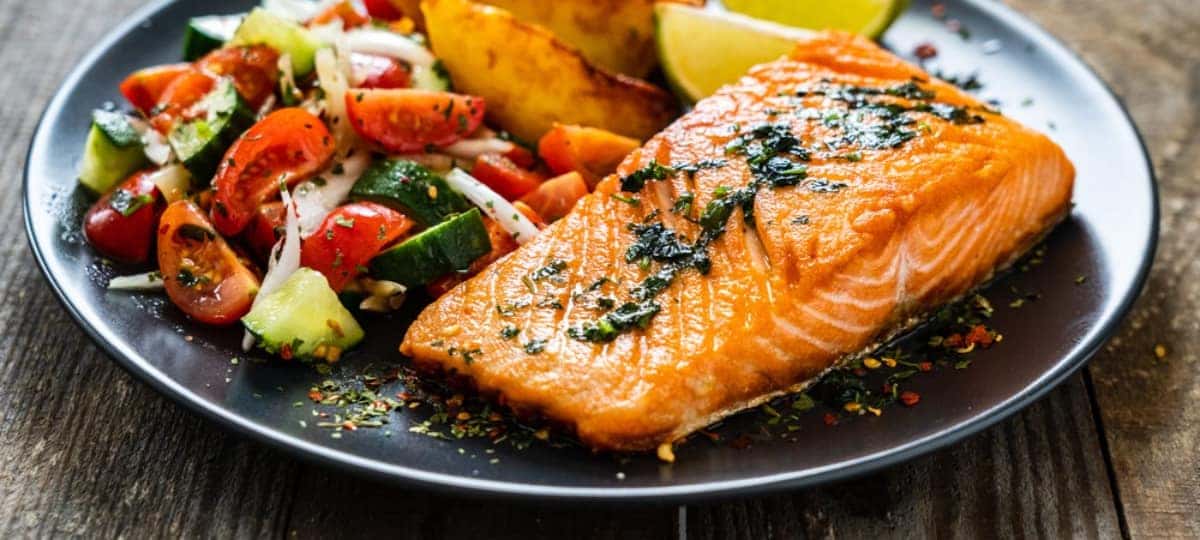 Whether you come from generations of Fort Myers locals or you're a tourist staying at one of the best resorts in Fort Myers, there are some restaurants you need to try. In the downtown area, you'll find there's no shortage of amazing, unusual, and locally-owned restaurants that deserve the distinguished reputation they've made for themselves. From breakfast comfort foods to authentic international cuisines, these top Fort Myers restaurants all have incredible food, excellent hospitality, and a memorable atmosphere.
Buckingham Farms
Buckingham Farms is located at 12931 Orange River Blvd. in Fort Myers. It is a working ranch and hydroponic farm that covers over 80 acres. It's also is a popular event destination, with a country store and an eatery that serves homemade food. Taking farm-to-table dishes to the next level, you'll find an entire menu of naturally grown and locally sourced comfort food, from produce to eggs to beef.
The elegant country charm, Southern hospitality, beautiful views, and quality food make visiting this restaurant a memorable experience. Before you leave, stop by the Buckingham Farms Pantry, where you can purchase fresh produce, Amish goods, local honey, and superb wines.
Wisteria Tea Room & Cafe
Wisteria Tea Room & Cafe is located at 2512 Second St. in Fort Myers. Extensive remodeling turned a neglected early 1900s bungalow into a delightful English tea room. After a decade of dreaming and born from sweet memories of tea time with her sisters, the owner of Wisteria created a local legend. Famous for its "English Tea with a Southern Flair," this restaurant brews perfect tea, serves secret family recipes, has impeccable hospitality, and offers an unforgettable experience.
From specialty sandwiches to delectable desserts, everything on the menu is homemade and exquisite. You can choose from dozens of loose leaf tea categories like herbal flavors, spa teas, black teas, green teas, rooibos, and Darjeelings.
El Gaucho Inca
El Gaucho Inca is located at 4383 Colonial Blvd. in Fort Myers. Argentinian Chef Mariano Maldonado and Peruvian entrepreneur Rocio Navarrete own and operate El Gaucho Inca as a husband-and-wife team. Chef Mariano's passion for food began as he was growing up in Argentina and learning the culinary secrets of his Italian family. Rocio had a dream of using her business savvy to open a restaurant.
When Mariano and Rocio fell in love, they combined their heritages and dreams, creating El Gaucho Inca. The signature Peruvian dish on the menu is the fresh ceviche and the signature Argentinian dish is the broiled steak. From mussels to empanadas, the menu is extensive and authentic.
Lighthouse Waterfront Restaurant
Lighthouse Waterfront Restaurant is located at 14301 Port Comfort Road in Fort Myers. Overlooking the exclusive Connie Mack Island entrance, the Lighthouse offers the best waterfront dining on an expansive outdoor porch offering dockside views of million-dollar yachts and exotic wildlife. With a covered porch, screens, and heat on cool evenings, you can't go wrong dining any time of day or night. However, it's well known that sunset is a particularly beautiful time to visit.
If you combine the view with the relaxed atmosphere, great service, and live entertainment, you're sure to have a wonderful experience. A variety of fine and casual dining services make the Lighthouse a perfect choice for any occasion.
Cibo
Cibo is located at 12901 McGregor Blvd., Suite 16 in Fort Myers. The Italian word for "meal" or "food" is cibo, pronounced "chee-bo." Cibo uses fresh and local ingredients to create internationally inspired dishes that are famous for their culinary excellence.
This modern restaurant has a contemporary look, a welcoming atmosphere, and friendly staff, all combining to create an exceptional dining experience. Even the harshest food critic will find menu items that are sure to please with a unique combination of seasonal specials and classic dishes. The focus on personal flair and unique flavors brings items like grilled basil scallops, lemon caper salmon, and creamy nutmeg veal scallopini to the menu.
The Veranda
The Veranda is located at 2122 Second St. in Fort Myers. For over forty years, The Veranda has brought historic Antebellum charm to downtown Fort Myers. Two homes from the turn of the century combine to provide a unique and romantic dining experience with Southern Regional cuisine and first-class service. The charming atmosphere, interesting history, and secluded garden courtyard will transport you back to the 19th century for a truly extraordinary dining experience.
With nearly 70 options, The Veranda boasts an impressive and extensive wine list. The culinary menu provides original creations and Southern comforts like escargot, filet mignon, sea bass, and veal piccata. A pastry chef prepares fresh and exclusive desserts daily.
Cantina 109 Mexican Grill & Tequila Bar
Cantina 109 Mexican Grill & Tequila Bar is located at 9908 Gulf Coast Main St. in Fort Myers. With a focus on top-notch and individualized service, this Tex-Mex restaurant is not your average Mexican eatery. The relaxed and uniquely local atmosphere, along with the colorful decor, provides you with an authentic and inspiring experience.
Whether you've never tried tequila or you're an experienced connoisseur, Cantina 109 has over 109 different varieties of tequila to satisfy every palette. The expertly trained staff ensures their ability to answer your tequila-related questions or schedule you a private tequila tasting. From traditional and intensely spicy dishes to mild Tex-Mex classics, the culinary menu is extensive and made with fresh, high-quality ingredients.
CRaVE Restaurant
CRaVE Restaurant is located at 12901 McGregor Blvd., Suite 6 in Fort Myers. Locally owned and operated, CRaVE has spent 14 years building a reputation for distinctive flavors using the best locally sourced and fresh ingredients. CRaVE bakes their own bread, smokes and cures their own meats, uses farm-fresh eggs and procures seafood from the Gulf.
The unique and varied menu has both American comfort foods and international dishes, from blueberry pancakes to broiled goat's cheese. All the menu items have a home-grown flair, as they make each item to order in-house, with nothing pre-cut or pre-made. Each day, there are fresh seasonal Chalkboard Specials and breakfast is available until 4 p.m.
Well, there you have it, eight of the best restaurants in Fort Myers. Here at Fort Myers Mitsubishi, we love trying new and unique cuisine while supporting locally-owned restaurants in the downtown area. If we didn't include your favorite Fort Myers eatery, we'd like to hear about your favorite place to eat at and which menu items we should try. Contact us so we can add your favorite eatery to our list.