Used SUVs SRP
When it comes to versatility, SUVs are hard to beat. They're great for moving both people and cargo, traveling with friends or family, and running errands around town. If you're in the market for a used SUV in Fort Myers, Florida, you want to make sure you get the most value for your money. There are a lot of great SUV models to choose from, and at Fort Myers Mitsubishi, we aim to provide you with only the best options for your needs.
Why You Should Buy Used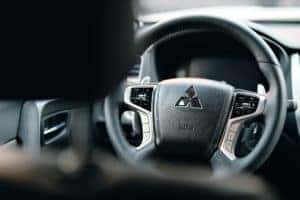 Though shopping for a brand-new vehicle allows some control in terms of vehicle customization, buying used instead offers a variety of advantages for most consumers.
The foremost advantage is the cost savings. For a new SUV, you can expect prices to start at around $30,000, depending on the model. While this figure might be within your budget, adding options can quickly push the vehicle out of the range of affordability. For a comparable used model, you're looking at price tags that start at least 33% lower. With those savings, as well as the broad selection of used SUVs on the market, you can find a higher-level trim equipped with everything you need and still come out with money to spare.
The savings you enjoy by buying used extend beyond just the sticker price. You can also expect to pay less in ancillary costs, such as insurance. One of the primary factors that insurers consider when determining your premium is the replacement value of the vehicle. In general, the more your vehicle cost to begin with, the more you pay to maintain your insurance policy. Because a used vehicle tends to cost less than a new model, its replacement value, and thus the associated insurance premium, is likely to be lower.
There's also the matter of depreciation. When you buy a new vehicle, it loses value as soon as you drive it off the dealer's lot. By the end of three years, it'll have lost about half of its original value. Used vehicles depreciate, too, but their rates of depreciation are typically much lower. So if you own a used vehicle for three years, its value by the end of that period may be relatively close to the value at which you purchased it. That means better resale potential and lower financial loss altogether.
A Wide Variety of Used Vehicles
At Fort Myers Mitsubishi, we take pride in the variety of our used inventory. Here, you'll find vehicles across a whole host of makes, models, and body styles. Our pre-owned lot includes more than just Mitsubishis. We have a large range of domestic lines — Cadillac, Chevrolet, Chrysler, Dodge, Ford, GMC, and Jeep — as well as a diverse selection of international brands, such as Audi, BMW, Honda, Hyundai, Kia, Lexus, Mazda, and Mercedes-Benz. That means whatever you're looking for in a pre-owned vehicle, we're likely to have it.
Certified Pre-Owned Mitsubishi SUVs
When you buy a certified pre-owned Mitsubishi SUV, you can be sure you're getting the best. Essentially, you're buying the closest thing you can get to a new vehicle while still enjoying the myriad advantages of buying used. The certification process begins with selecting the highest-quality pre-owned Mitsubishis. To be eligible, a vehicle must be under five years old and have fewer than 60,000 miles on its odometer. Technicians also examine its vehicle history report to learn about its accident and repair history. Knowing these details allows the technicians to identify vehicles that meet the standards required for certification.
Having met those qualifications, the vehicle must then pass a 123-point inspection, which consists of a road test, interior and exterior technical examinations, assessments of components under the hood and vehicle, and checks of maintenance issues and detailing. Not all vehicles pass the inspection, but those that do are the best used Mitsubishis that money can buy.
To top things off, every certified pre-owned Mitsubishi comes with a 10-year or 100,000-mile powertrain limited warranty — the same that accompanies new vehicles — as well as 24-hour roadside assistance at no additional cost throughout the life of the warranty. This coverage provides services such as jump-starts, tire changes, gasoline delivery, towing, and lockout assistance, and it extends to all of the licensed individuals in your family.
Reasons To Buy Your Used Vehicle From Fort Myers Mitsubishi
In addition to our great selection of used vehicles across popular makes and models, we at Fort Myers Mitsubishi strive to ensure that you get the most value for your money. Take advantage of our regular used-car specials and lease offers to get the best deal on your next vehicle. With these savings and additional assistance credits, you can expect to save several thousands of dollars on our already low prices.
Speak with our finance center to discuss the options that are available to you. We have in-house financing programs that can steer you toward car ownership regardless of your credit score. Consider filling out our online credit application with your personal information and contact details. In an instant, you'll see whether you pre-qualify.
If you have any questions about our extensive selection of used SUVs, or concerning any other vehicles in our new or used inventory, please feel free to get in touch with us at your earliest convenience. You can call us at 239-356-6862 to speak directly with one of our knowledgeable associates. Or, if you'd prefer, fill out our contact form with your name, contact information, and message, and we'll reach out to you as soon as possible.
Alternatively, consider stopping by our dealership at 2320 Colonial Blvd. in Fort Myers, Florida, to get an up-close look at all the great options in our lot. You'll find us open seven days a week. Monday through Saturday, we operate from 9 a.m. to 8 p.m. Our Sunday hours are from 11 a.m. to 6 p.m. When you're ready to look for your next SUV, we'll be ready to help you find it.
Image by Komarov Egoris licensed with Unsplash License